. . . is among the pioneers of Integral Medicine. For over 28 years, she has taken her practice around the world both teaching and building on her traditional medical training by learning cultural healing traditions that preceded modern western medicine. These traditions include Ayurveda, Traditional Chinese Medicine, as well as more contemporary methodologies such as Kinesiology.
Dr. Jackson's goal is to develop effective, non-invasive, integral healthcare programs for your individual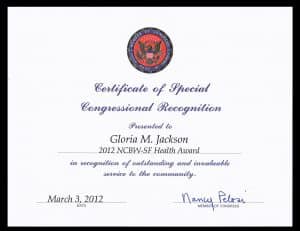 needs. She seeks the cause, not just the symptom, by first looking to see what life-style changes can promote natural healing. This inclusive healthcare model means we call on the benefits of conventional medicine where needed; and, we consult with you on how to work with your primary care doctors and other health providers. This is Integrative Medicine.
Born in Racine, Wisconsin, Dr. Gloria M. Jackson graduated from Oberlin College before completing her medical education at the University of Cincinnati, College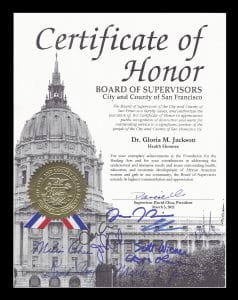 of Medicine. Her studies included Psychiatry at the University of San Francisco, Langley Porter Neuropsychiatric Institute.
In 1980, Dr. Jackson expanded her medical training to include the Healing Arts at the Holistic Healing Center in Menlo Park, California. She learned Polarity Therapy, Applied Kinesiology and other forms of bodywork with Barbara Phillips, DC, ND, a student of Randolph Stone, DO, DC, ND. Dr. Jackson has studied with Healers around the world; she traveled to Taiwan, Egypt and West Africa learning the cultural healing traditions that preceded "modern medicine".